Ten Tons of Love
The Lutheran Campus Ministry has left its lasting mark on both the school and the community
15 years ago Francis Parks from Hendricks Chapel, Paula Hughson from First English Lutheran Church, a group of students from LCM, and Chaplain George Koch drove around campus in two station wagons at the end of the spring semester and collected clothing students had left behind when they left campus. These discarded pants, tops, coats, shoes were welcomed by men women and children living in the city who needed as well as enjoying their "new" clothes.
For several years this personal recycling, reuse program grew slowly and steadily, involving Volunteers first from Residence Life and then from all across campus – staff as well as students. In 2009 administration of the project shifted to SU's Department of Off-Campus Housing and not only housewares but the furniture was added to the Tons of goods shared with city residents in need. In 2012 – 23 truckloads of clothing and goods were collected, sorted and distributed to 11 agencies serving the poor in Syracuse.
In true STEP Center style, the process is as important as the task! Students, Staff, clients of the clothes closet and church volunteers all work together to make this possible. Step into another's world and out together to make a difference.
In 2010 People's Place began serving only fair trade coffee – after the student manager attended a Consup at the Parsonage on the impact of fair trade practices. It took some political advocacy to change food service policy – but the chalk drawing beside the window where they serve the best mocha java at the lowest price on campus celebrates that you can make a difference!
Click Here for more information!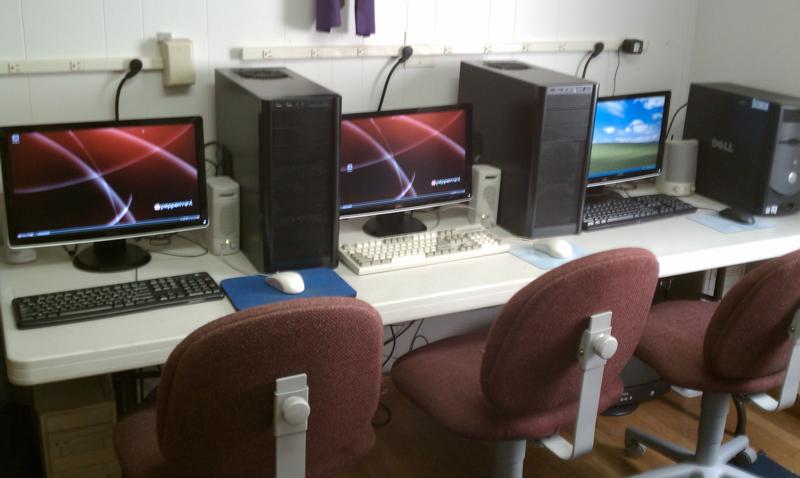 In 2005 Lutheran Campus Ministry received the Chancellors Award for civic engagement for setting up a computer lab in First English Lutheran Church on the near Northside of Syracuse, where poverty and language barriers keep many on the losing side of the digital divide. The following year LCM students who staffed the computer lab teaching basic courses every Saturday morning were honored as Unsung Heroes at SU's Martin Luther King Jr. Day Celebration.
The lab, relocated to 873 Dewitt Street on the second floor of St. Stephen Lutheran Church serves new Americans improving their English, from toddlers to grandparents, students in the city schools looking for homework help and anyone who needs help with digital literacy. Volunteers interested in cross-cultural learning needed and welcomed.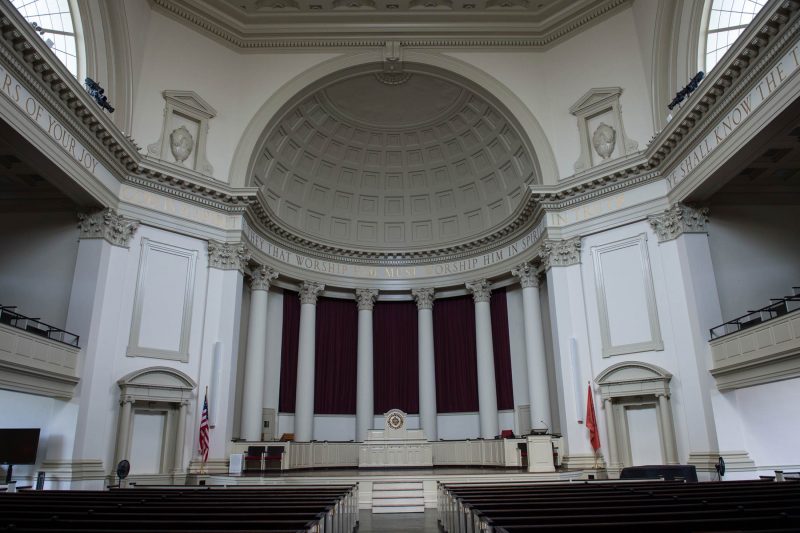 Service is a constituent part of being Christian. To serve our brothers and sisters as Jesus, who took up a towel and washed the feet of his disciples at the last meal he ate with them did was Jesus' final teaching.
LCM today participates in many of the service and service-learning projects organized by Hendricks Chapel's Office of Community Engagement. We are proud to say LCM had a role in the founding of this important institutional outlet for student growth and service with Rev. Susan Rothmueller, a Lutheran pastor and spouse of the Lutheran Chaplain serving the university at the time serving as the first director of the program then known as Students Offering Service.